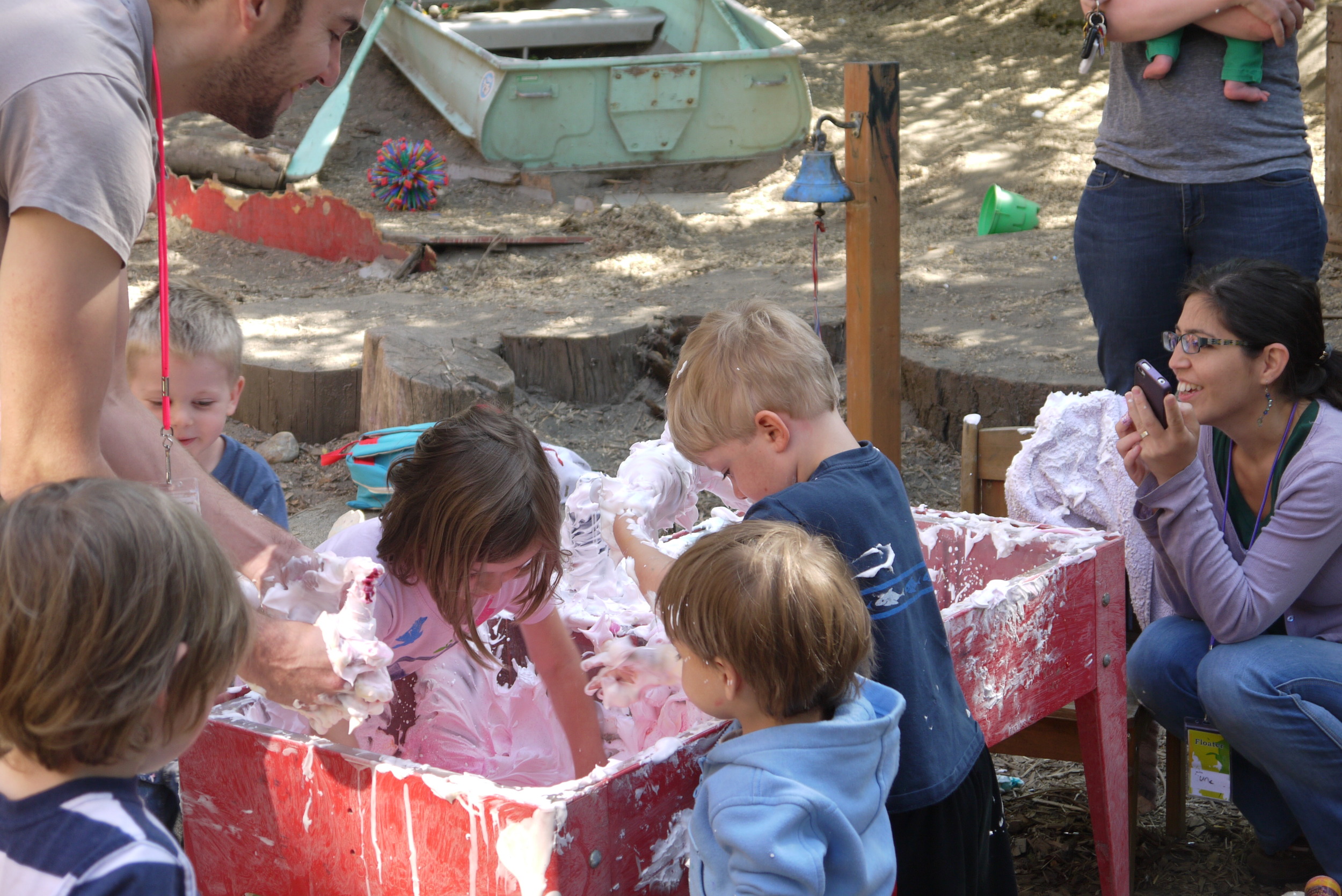 Teacher Tom
"I am a preschool teacher, writer, speaker, artist and the author of "A Parent's Guide To Seattle". For the past 14 years, I've been the only employee of the Woodland Park Cooperative preschools. The children come to me as 2-year-olds in diapers and leave as "sophisticated" 5-year-olds ready for kindergarten. The cooperative preschool model allows me to work very closely with families in a true community setting. I intend to teach at Woodland Park for the rest of my life. I love the kids and I love the families. It's an incredibly rewarding job."
Check out Teacher Tom's blog.

Teacher Rachel
"We came to Woodland Park Co-op eight years ago when our daughter was two years old. Both of our daughters loved their time with Teacher Tom and I am honored to work along side of him. I am very much looking forward to the summer camp, and after that, the kindergarten.
My education includes graduating from the University of Michigan, obtaining a Culinary Science degree from Seattle Central for my previous life as a chef, and I am currently finishing my degree in Early Childhood Education at North Seattle College.
I have been with my wife of one year for 23 years and we have two girls, ages 10 and 7. I like to spend time with them hiking, exploring, trying new restaurants and just hanging out. I also enjoy drawing, painting and reading. Some of my favorite children's books are Little Bear, Frog and Toad, the Frances books and The Mountain that Loved a Bird. My favorite movie is still Star Wars."
Parent/Caregiver-Teachers
As a cooperative school, parents/caregivers participate by working and playing alongside the children and teachers. Parent/caregiver support is essential to the program's success. We ask that you be observant and promote safety while at the same time supporting children in exploring their learning interests. For example, if a child can't climb the ladder to the top of the playhouse then they aren't ready to safely get themselves up and down on their own. If a child can't yet seat themselves safely on the swings, then swinging on their belly is a better choice for them. We strive to allow them to push their own boundaries at their independent level. Learn more about work day requirements and orientation on the Summer Sessions page.